Make lifelong memories and friends
At Red Dragon, we believe that what makes Summer so amazing is making new life long friends and creating memories that they will cherish forever. Our Summer Camp takes place a block away from the beach, and we use our amazing location to create an environment unlike any other camp in the area.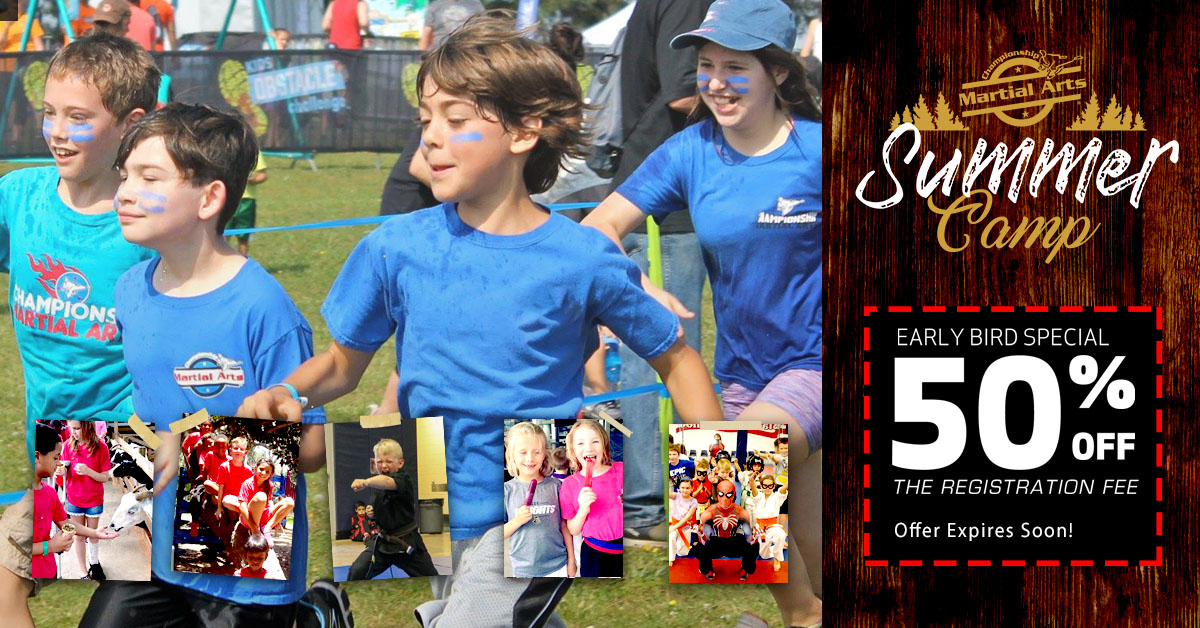 Our Summer Camps Are Perfect For Any Experience Level
Does your child have to be a master of the Martial Arts to enjoy our Summer Camp? Of course not! We invite children of all experience levels to try out a camp and see how amazing they are. Our camps are full of outdoor and indoor activities which will not only stimulate your child's body but their imagination as well! All of our activities are adaptable to children of all backgrounds and our staff of skilled instructors will be there every step of the way.
Spots Fill Quickly - Sign Up For Red Dragon Summer Camp Today!
Don't spend another day searching for the best Summer Camp in Pacific Beach - we've got exactly what you're looking for! Sign your child up today for Summer Camp at Red Dragon Championship Martial Arts in Pacific Beach and give them a summer they won't soon forget. To get started, simply fill out the short form on this pageand register today!